citadelarchitectural/products/65935f0b-2aa8-42aa-b4f8-37fa4ef4e475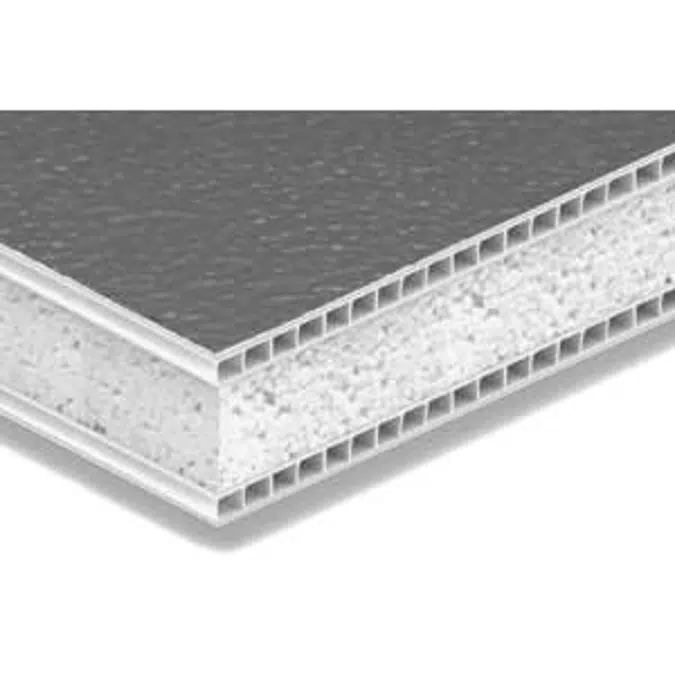 Exterior Wall Panels - GlazeGuard 1000 WR
PRODUCT NAME:
GlazeGuard® 1000 WR
Water Resistant Opaque Glazing Panels


OVERVIEW:
GlazeGuard® 1000 WR is a composite panel made by laminating either textured or smooth aluminum skins to high density polypropylene stabilizers. These plastic stabilizers surround a core of expanded polystyrene or polyisocyanurate foam. Panels are furnished with a strippable film (or interleafed microfoam) on the painted surfaces to protect the finish during shipment and installation. GlazeGuard® 1000 WR is installed in aluminum glazing/storefront channels (typically on setting blocks) and sealed using gaskets. No mechanical fasteners or adhesives are used in the installation of the panel.

BASIC USES & APPLICATIONS:
As an alternative or complement to glass, GlazeGuard® panels provide an excellent choice for use as glazing infill, spandrel panels, modesty screens, and railing inserts. These panels are typically used on various types of buildings including schools and universities, retail complexes, storefront conditions etc... However, with a water resistant composition and a foam core, GlazeGuard® 1000 WR panels are ideal for other applications where increased thermal properties are desired and incidental moisture intrusion may be possible.

GENERAL LIMITATIONS:
GlazeGuard® panels are designed to be installed in glazing channels or other similar type channels where all four edges are sealed. The panels are not eligible for use as a wall cladding or system. No moldings are available with GlazeGuard® panels.

SYSTEM FINISHES:
GlazeGuard® 1000 WR panels are available with either smooth or textured prefinished aluminum skins. Standard colors in textured skins are offered with a coil coated polyester. Premium colors are also available with an acrylic urethane coating. Smooth standard and metallic colors are furnished with a durable Kynar 500® coating. Anodized finishes are also standard. Whether smooth or textured, both finishes can be ordered in custom colors to match customers' standard.


Technical specification
Product group

Metal Wall Cladding Panels

Type

Object (single object)

Date of publishing

2009-10-19
Classification
BIMobject Category

Walls - Cladding
Region availability
North America
United States