commscope/products/c87676bc-a953-4ba5-b1fb-e22e29824727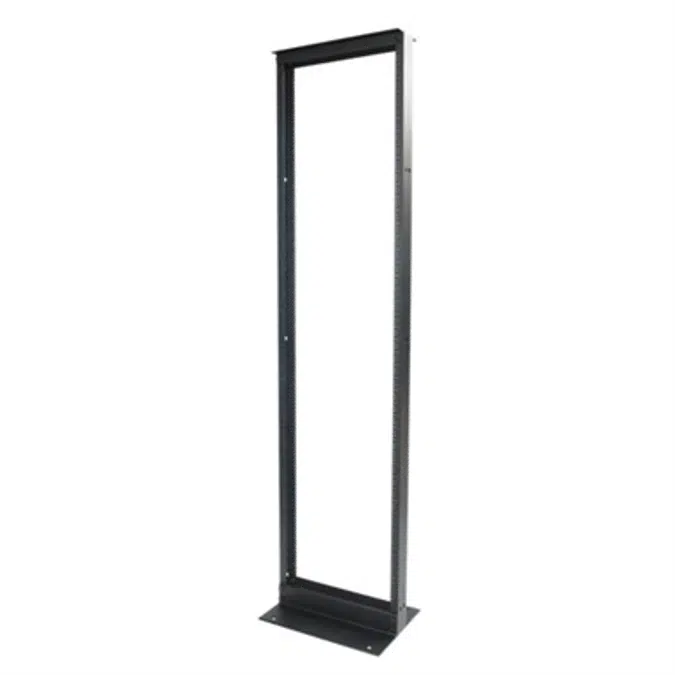 3" (76 mm) Channel x 8' (2438 mm) H - 19" (482.6 mm) AI Equipment Rack (52U) M6 Tapped Rails, Black - Part Number : 760092015
While a necessity for managing, distributing and controlling structured cabling, all racks and cable management devices are not created equal. CommScope understands the potential negative impact on network performance and company productivity when installation and accessibility are challenging. CommScope designs its racks and cable management devices with the same level of detail and importance as its infrastructure solutions, ensuring that customers get the best product to protect and manage their investment. Available in 2-post, 4-post and wall mount options, CommScope Racks are designed for use in telecommunications equipment rooms for storing 19" (48.26cm) EIA rack-mount telecommunication equipment.

CommScope Wall Mount Racks include three sizes of hinged swing gate wall racks. The wall mount equipment rack is designed for applications where floor space for free standing racks or cabinets is not available. It provides a sturdy platform for wall mounted equipment.

The CommScope Rack offering includes a wide range of accessories for customizing each rack to meet your specific requirements: shelves, power distribution, ladder racks and cable management.
Equipment Racks available in both 2-post and 4-post configurations
UL® Listed
Racks Finish: Durable black epoxy power-coat
Packaged in one container, unassembled
Racks easily assembled, hardware included
Wall Mount Racks available in 12U, 20U and 25U heights
Wall Mount Racks have swinging door hinges from left or right side
Wall Mount Racks provide cable lances in top and sides for cable ties and straps



Part Number : 760092015
Technical specification
Unique ref.

commscope-00437

Product family

Computer Network Equipment

Product group

CommScope® Racks

Type

Object (single object)

Date of publishing

2014-06-20
Classification
BIMobject Category

Electronics - Networking
Region availability
North America
Canada
United States