hager-group/products/72ce4e29-e9e7-4e46-99aa-279e91e1c5bb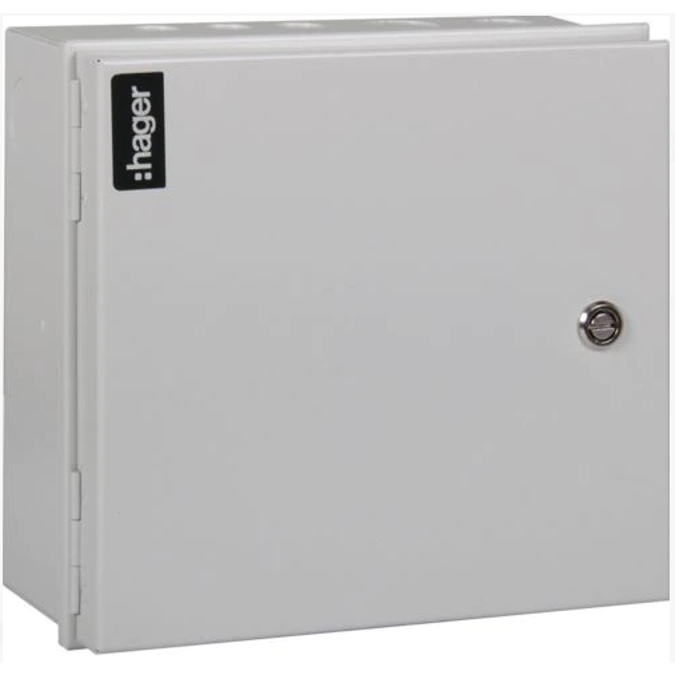 UK-Electrical enclosures Type A
Typ.A_SP&N
SP&N Distribution Boards
Characteristics:
SP&N distribution boards are available from 4-28 outgoing ways. The range comes with a choice of either 100A 2 pole switch disconnector 63A, 30mA 2 pole RCCB Type A or 100A 30mA 2 pole RCCB Type A, or a range of split load versions.
Conform to BS EN 61439-3. lnA = 63A/100A, lnC=63A, Icc=10kA.
Cable Sizes: 100A: 50mm2, 63A: 16mm2.
Ample wiring space, with provision to accept RCBO's.
Full complement of earth and neutral terminal bars to accept up to 16mm2 cable.
Suitable for cable entry on all sides and back.
Technical specification
Unique ref.

UK-type-A_enclosures

Collection set

Portfolio United Kingdom

Type

Object (single object)

Date of publishing

2022-07-18
Classification
BIMobject Category

Electrical - Distribution