schindler-elevator/products/a1aad398-cd69-4203-a848-9639c7cdbea4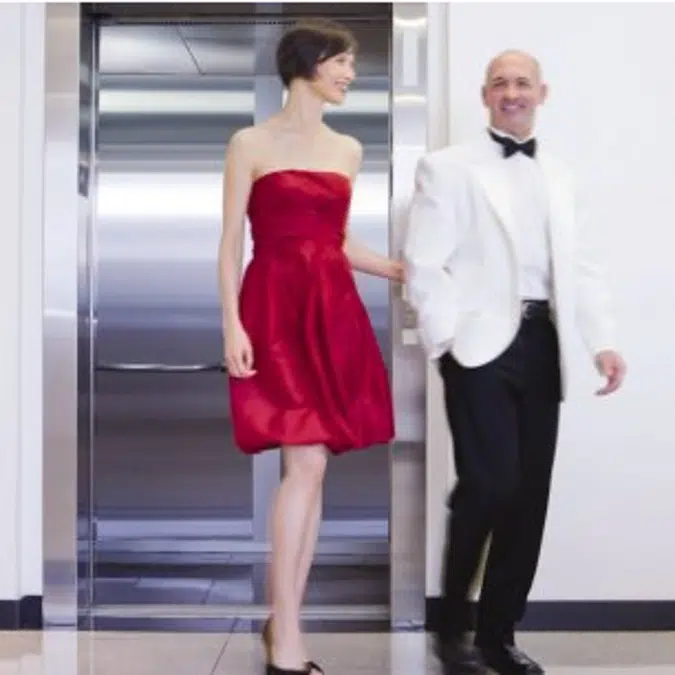 Schindler 3300 low-rise MRL elevator
The Schindler 3300 elevator, designed for low-rise to mid-rise commercial and multi-family residential buildings, offers space-saving machine room-less applications, distinct design options, integrated green technology and smooth, quiet performance.

Interactive Showroom & Design Center
From its distinctive aesthetic options to its machine room-less configuration, the smart, spacious, smooth and sophisticated Schindler 3300 has proven itself around the world as the smartest choice for low- to mid-rise commercial and residential buildings.
Visit the showroom to access:

Design tools and interactive cab configurator
Power and performance calculator
Videos
BIM, drawings and specifications and more.

Schindler 3300 Showroom & Design Center

Features and benefits
The Schindler 3300 machine room-less elevator design means more usable building space, and a spacious cab up to 5% larger than the average MRL cab.

Distinct design and aesthetic options
Eco-friendly features lower operating costs
Smooth operation of traction technology
Can fit into the footprint of a hydraulic elevator
Easy to order with accelerated lead and installation times.

Available configurations
The Schindler 3300 machine room-less elevator comes in a variety of configurations to meet your low-rise building's needs.

Capacity of 2100 to 3500 pounds and 14 to 23 passengers
Maximum travel height of 98'- 5", and a maximum of 8 stops
Gearless/frequency controlled drive
Speed of 100/150 FPM
Interior finishes in baked enamel, plastic laminate or brushed stainless steel.

Awards & Recognition

Buildings Magazine Top 100 Products
Architectural Products Product Innovation Award

Our Solutions & Services

Schindler solutions for facilities
Schindler 330A hydraulic elevator
AIA courses for architects
Technical specification
Product family

Passenger Electric Traction Elevators

Product group

3300 Elevator

Type

Object (single object)

Date of publishing

2011-02-27
Classification
BIMobject Category

Construction - Lift systems
Region availability
North America
United States